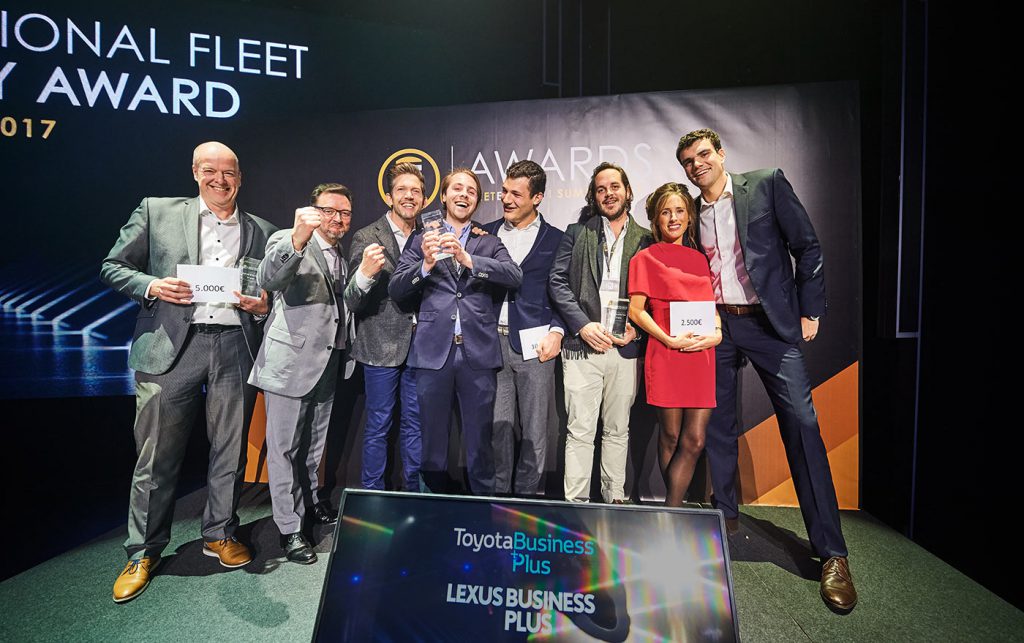 7 December 2017
During the Fleet Europe Summit 2017 in Portugal, Parkd won the prestigious Smart Mobility Award. A super cool performance and great compliment for the Parkd team! Parkd uses advanced technology to disruptively change paid parking. A normal parking app suddenly seems old-fashioned when you hear what this tech start-up does: automatically start, stop and pay parking sessions. Parking fines are therefore a thing of the past.
Automatic start / stop
Cars are now almost full automatic in driving and parking. So why wouldn't it be possible to automatically do the administrative part of parking as well? That was the question with which the team at Parkd set to work.
Simplicity
"It works so simple that you wonder why this wasn't create before. Everyone we talk about is very enthusiastic: consumers, but certainly also fleet owners from companies that have many cars on the road and often have to park. All sessions are handled automatically from now on. No stacks of separate declarations to administer, but a single monthly invoice, and no more parking fines! The administrative burden saved with this is really impressive" says Martijn Versteegen, CMO at Parkd.
Connected car technology
The car is made 'connected' by inserting the special Parkd dongle into the OBD port of the car. But if a car already contains telematics or is connected in any other way, Parkd can use that data to automatically start and stop parking sessions. This saves costs and speeds up implementation for larger fleets.
Fleet Europe Summit 2017
Winning the Smart Mobility Award during the Fleet Europe Summit 2017 is a wonderful recognition and crown on the work of the Parkd development team. Lets rock it!